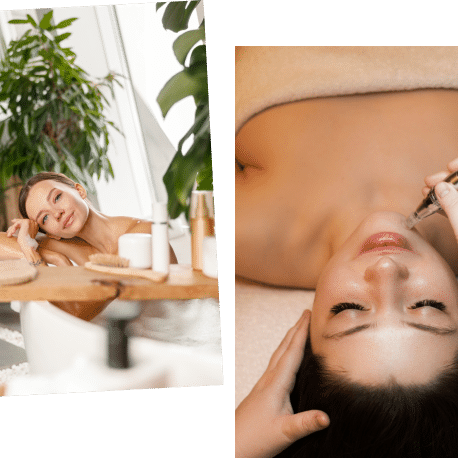 Target Your Skin Specific Needs
Microneedling helps to restore your skin, inducing collagen production while reducing scarring, wrinkles, and roughness to boost your confidence. Combine with our serums over multiple sessions to achieve beautiful results and enjoy the dramatic difference this Birmingham day spa therapy provides.
Combining 57 ingredients designed to rejuvenate and illuminate the skin, this comprehensive treatment combats signs of aging for a youthful appearance.
This treatment is the ideal solution for brighter, clearer, and refined skin, bringing the glow with toned, even skin that stands out in the right ways.
Deeply hydrating and refreshing, this treatment absorbs into your skin flawlessly to plump and perfect, building your collagen for long-lasting results.
Daytona® HL Anti Hair Loss Serum
Designed to halt the progression of hair loss, this unique treatment helps to stimulate regrowth and provide nourishment, giving your skin everything it needs for healthy function.
** Small scars and stretch marks require consultation
Skin Rejuvenation/SR (Face)
$250
$250
Skin Brightening (SB) (Face)
$250
$250
PURE Hyaluronic Acid (Face)
$300
$300
Skin Rejuvenation/SR (Small Scars, **)
$250
$250
Skin Rejuvenation/SR (Stretch marks, **)
$350
$350
Add Neck to any Face Microneedling service, SR, SB, or pure Hyaluronic Acid
$125
$125